Bonhams Les Grandes Marques du Monde à Paris Sale, held as a fully digital auction, the first sale in this format for Bonhams Motor Cars, which concluded on 10 March with excellent results, totalling €4m. Diego Maradona's rare 911, which received worldwide attention, netted €483,000, nearly double its high estimate. It shared the honour of being the top lot with a 1960 Aston Martin DB4 Series II Sports Saloon that also achieved €483,000.
The sale ran for seven days, from 3-10 March, with bidding on the Bonhams website and through the new Bonhams app. Paul Darvill, Bonhams European Auctions Manager, said: "We are absolutely delighted with this sale. It combined Bonhams' key strengths as one of the world's most famous auction houses, celebrated for our service and expertise, with our innovative, state-of-the-art technological offering. The decision to offer some of the leading motor cars of the season in our first-ever digital-only auction proved to be an excellent choice. We doubled the number of registrants and attracted bidding – and buyers – from 37 countries. 47% of our bidders were new clients to Bonhams. It shows great resilience of the market and enduring enthusiasm. We anticipate online-only sales will become an important part of our calendar from now on."
Diego Maradona's 1992 Porsche 911 Type 964 Carrera 2 Convertible Works Turbo Look
Offered at auction for the first-time, Diego Maradona's 1992 Porsche 911 Type 964 Carrera 2 Convertible Works Turbo Look, achieved €483,000, against an estimate of €150,000 – 200,000, making more than double its high estimate. The rare 911 was delivered new to 'El Diego' in November 1992. It was a tricky time, both on and off the pitch for Maradona. Having served a 15-month ban, he returned to football playing for Sevilla, in what proved to be his last season in Europe.
Maradona had rented the villa of Juan Antonio Ruiz Roman, Spain's most famous bullfighter, and took delivery of the silver top-of-the-range Porsche One on 6 November 1992. Only 1,200 variants of the 964 Carrera 2 Convertible Works Turbo Look were produced in a two-year run. A supercar of its day, the 911 was powered by a 250bhp 3.6-litre Carrera 2 engine with a top speed of 260km/h. It showed its paces with Maradona at the wheel. Within half an hour of receiving delivery of the car, the footballing legend cruised through the historic centre of Seville, jumping red lights and at a speed of 180kph.
Maradona left the club in June 1993, after only one season. The Porsche meanwhile was sold to a private owner on the island of Majorca who owned it for 20 years before it passed through the hands of several private collectors. It was offered in practically original yet well-preserved condition, having covered circa 120,000 kms (75,000 miles) since new.
1960 Aston Martin DB4 Series II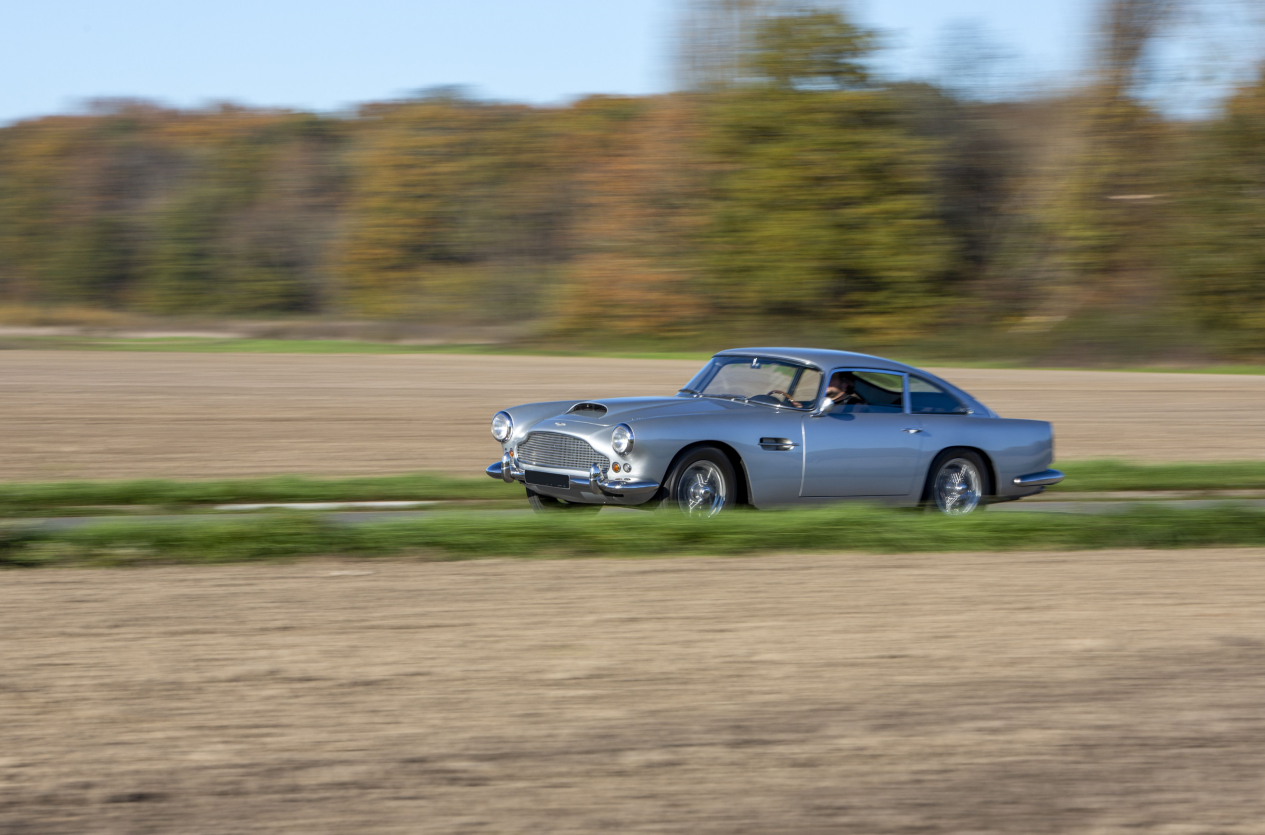 Unsurprisingly, this thoroughbred car attracted attention from around the world, achieving €483,000 to make it joint top lot. Known as the Gentleman's Express, the DB4 was the fastest and most powerful British production car of its day. It was also the first Aston Martin to carry the renowned 'Superleggera' all-aluminium bodywork by Carrozzeria Touring and the first to be powered by the all-new 240bhp six-cylinder 3.6-litre engine. Befitting our Paris auction, this car was delivered new to the French capital in 1960, and has not left France since.
James Knight, Group Chairman of Bonhams Motoring said, "I was particularly pleased that the Aston Martin DB4 achieved such a good result. It demonstrates clearly the abiding interest in the marque, which we now find is increasing apace. The result comes hot off the heels on the very successful price we made for the DB4GT that sold at Bonhams' Legends of the Road Sale last month in the UK."
Other highlights included:
1959 Porsche 356A T2 1600 Super Convertible D Chassis sold for €253,000.
1987 Ferrari 512BBi Coupé achieved €184,000.
1971 Citroën DS21 I.E. Décapotable made €172,000.